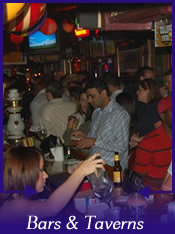 Today's Events & Nightlife
Known as a town that loves a great party Baton Rouge, Louisiana is host to a great number of pubs, bars and taverns. Whether you're a college age person looking to party in the heart of Tigerland near LSU or in town on business looking for an evening of wine or a great foreign beer downtown we've got something for you. We try to include a good description to let you know what part of Baton Rouge the bar is located in.

If you're looking for a nightclub head over to our Baton Rouge nightlife section.