Cool place to hit for a drink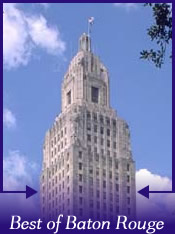 With three locations I've been to two of them. Good drinks and fun places to hang out. They have some special events like karaoke nights and video game tournaments. There were pool tables and golden tee at the two I checked out. The karaoke night at the Sherwood Forest location was really fun.

They do have a small menu of pub food. We had some decent fries while we were there.





Contact and/or Location Info:

2742 S Sherwood Forest Blvd
Baton Rouge, LA 70816
(225) 291-5033
See Location On A Map

Best of Baton Rouge Category: Bars and Taverns


Originally posted 03/16/2008 by Wayne Odom





View Larger Map
See Detailed Google Map