Over 400 Beers And 200 Scotches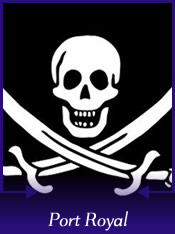 Everyone loves a cool pirate themed bar right? Well those who brought us Port Royal have now brought us "The Cove". Situated in Citiplace Court this is a really nice, no expenses spared bar with more Scotch than I've ever seen in my entire life.

Walking in to The Cove you'll wonder if you're walking in to a bar at first. The entry way is a small room with a front counter that we wondered if this was all to it and then we noticed there was a hallway leading to the dark. To the left and right of the hall they have a mural of the world on the wall listing beers from the region. When you get to the end there's a long wide bar room with one of the longest bars I've seen. A huge wall of more liquor than I've ever seen and several big coolers holding their massive beer collection. On the back wall there's a monstrous mural of a giant octopus taking down a sailed ship. A really cool bar.

This paragraph is from 2012 as the Cove has recently been expanding. They've added 50+ beer taps that are 100% micro brew. They are further expanding to 100 taps. It's an insane amount of beer selection for Baton Rouge. Additionally they added a "classic cocktail" type bar in the back section where there's a cocktail genius who can mix absolutely anything. Without a doubt the Cove is the best place in town to find drinks. If you can't find it at the Cove chances are it can't be found in this town and possibly the state.





Contact and/or Location Info:

CitiPlace Court
Baton Rouge, LA 70808
(225)201-9900
See Location On A Map


Website Available: The Cove
Best of Baton Rouge Category: Bars and Taverns


Originally posted 07/26/2009 by Wayne Odom





View Larger Map
See Detailed Google Map