The Most Beer on Tap in Baton Rouge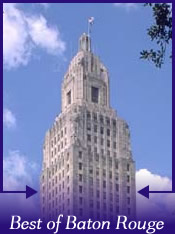 This is probably one of the most anticipated bars in recent memory to open in Baton Rouge. Most beer lovers followed them from the start on Facebook watching regular updates on their plans and gazing in slack jawed amazement at the Pelican house as the owners built what's currently one of the most beautiful and upscale places in town. Oh and by the way it's got far and away the largest count of taps I've ever seen.

I first visited on a Friday afternoon after work. Walking in the most striking feature was just how open and wide the venue is. I'd read that they were going for big open sprawling space but to see it is something else. It seems like it goes on forever. We opted to sit over at the bar which is a long beautiful bar sitting in front of the biggest tap wall I've ever seen.

The selection was every beer I could think of. I went in wanting a rare bock and found all I wanted. Schneider Aventinus Eisbock which isn't the easiest thing in the world to find and it was quite nicely served. I finished that strong beer with a nice sour in Monks Cafe. Truly a great selection of beer and a wonderful place to hang out.

Foodwise they sport a small menu of well prepared dishes for hungry patrons. I tried their chicken sandwich which I thought was wonderful. The chicken breast was well prepared, juicy and tasty while the bun was soft and the vegetables fresh and crisp. It was a great meal to help settle that huge beer I had.

The Pelican House will no doubt become a Baton Rouge favorite and hopefully stay for years to come!





Contact and/or Location Info:

2572 Citiplace Ct.
Baton Rouge, LA 70808
(225)456-5200
See Location On A Map


Website Available: The Pelican House
Best of Baton Rouge Category: Bars and Taverns


Originally posted 05/28/2013 by Wayne Odom





View Larger Map
See Detailed Google Map