Best Ford Dealership in Baton Rouge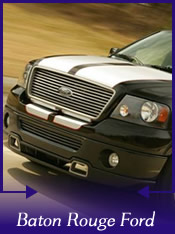 In my opinion this dealership is the best place to buy a new Ford vehicle in Baton Rouge. When I was looking to buy my new F-150 truck I shopped around but was only able to get a good deal with no hassle at All Star Ford right outside of Baton Rouge in nearby Prairieville. This Ford dealership is very new, very clean and very friendly. Continued service to my F-150 at this dealership has been great.

Vs Robinson Brothers in Service and Parts

I've tried to use Robinson Brothers from twice because they're closer to my house and both times it bit me. The parts department at Robinson Brothers can't look up a part without the VIN after keeping me on hold for 10 minutes? Additionally their service managers won't call you back to update you on a vehicle whereas I don't even have to ask All-Star's manager. All-Star like any dealership isn't perfect but they're far better than Robinson Brothers.





Contact and/or Location Info:

17742 airline highway
Baton Rouge, LA 70769
(225)677-5144
See Location On A Map


Website Available: All Star Ford Lincoln Mercury
Best of Baton Rouge Category: Automotive Dealerships


Originally posted 07/30/2008 by Wayne Odom





View Larger Map
See Detailed Google Map