Good Place To Buy New Honda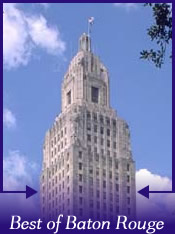 Writing this article in early 2010 and realizing I purchased the car in 2001 I suppose it's a little dated but it's the best I've got on Honda dealerships in Baton Rouge. For the most part nothing changes with busisses like this. Back in 2001 I did all my research and calculated a fair and mutually profitable price for a new 2001 Honda Civic. As luck would have it I went to every other Honda dealer in town only to leave irritated over the refusal to give a fair deal despite my knowledge until I went to Richards Honda. I got the exact car I wanted at a fair deal in minutes. It went so quickly I recalculated the numbers for my exact car before I signed off on the purchase.

For the next 3 years I brought it back to Richard's for service which was always quick and professional. On the 2nd year I got in an accident and Richard's Collision Center handled my repairs very professionally. I continued to drive without incident until I traded the car in.

This is the only Honda dealer in Baton Rouge I can recommend.





Contact and/or Location Info:

7791 Florida Blvd.
Baton Rouge, LA 70806
(866) 994-2565
See Location On A Map


Website Available: Richards Honda Baton Rouge
Best of Baton Rouge Category: Automotive Dealerships


Originally posted 01/21/2010 by Wayne Odom





View Larger Map
See Detailed Google Map