Baton Rouge Volvo and Volkswagen Vehicles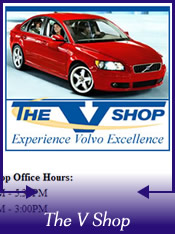 For over 25 years now The V Shop has been servicing Baton Rouge's Volvo and Volkswagen needs. Whether you're in the market for a great used vehicle or looking for repair & service for your vehicle this is the place to go. They have built a great reputation with the community and strive to do the best for their valued customers.

Locally owned and operated auto center. Call them today.





Contact and/or Location Info:

10120 Daradelle Ave
Baton Rouge, LA 70816
(225) 292-6555
See Location On A Map


Website Available: The V Shop
Best of Baton Rouge Category: Automotive Dealerships


Originally posted 06/15/2008 by Wayne Odom





View Larger Map
See Detailed Google Map