Hair Cut, Color and Style by the Coolest Stylist in Town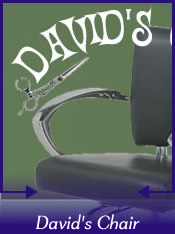 In my opinion this is the best place in town to get your hair cut, colored and styled. Not just because I get my hair cut there but because I've heard other hair salon people say that David does great work. I've also seen the salon owner who is the only person my sister will see waiting for an appointment to get her hair colored in David's chair.

David goes out of his way to make you as comfortable as possible while getting your hair done. I've never seen someone walk away without a big smile.

You might think to yourself David's chair? Well that's because David's salon is just his chair at Studio 180 on O'Neal Ln.





Contact and/or Location Info:

4710 Oneal Ln Ste 105
Baton Rouge, LA 70817
(225) 756-1809
See Location On A Map


Website Available: David's Chair
Best of Baton Rouge Category: Hair Salons


Originally posted 01/21/2007 by Wayne Odom





View Larger Map
See Detailed Google Map