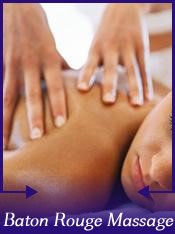 Looking to get a relaxation massage or deep tissue treatment? Baton Rouge has numerous salons with experienced therapist to help you relax or get over aches and pains.



MDO Massage Therapy - Need help relaxing or rehabilitating an injury? Consider having a massage therapist help you with those aches and pains.


Paris Parker Massage Salon - Full service massage and day spa. Five locations in town.