Wedding Videos in Baton Rouge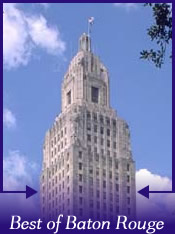 Mark Zumo has been a professional videographer in Baton Rouge and the surrounding parishes for over twenty-five years. His attention to detail, caring spirit, and motivated work ethic have made him one of the most sought after videographers in South Louisiana.

Mark has recently put up a website where you can see a number of sample videos of his work. He also lists a number of Baton Rouge wedding video packages that detail exactly what you'll be buying if you go with Clear View Video Productions for your wedding videographer needs. There's also a nice testimonials page that tells you a lot about who you'll be working with.





Contact and/or Location Info:

Lakehaven Court
Baton Rouge, LA 70817
(225) 270-3401

Website Available: Clear View Video Productions
Best of Baton Rouge Category: Professional Photography


Originally posted 08/02/2010 by Wayne Odom