Martial Arts, Self Defense and Yoga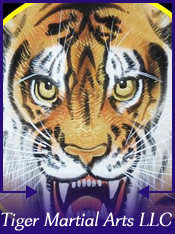 Family owned and operated by Paul Johnson and Paul Johnson Jr this is a great martial arts school in the area near Dutchtown in Prairieville. It's a short drive from Baton Rouge and a good option for those in South East Baton Rouge. The Pauls have been constantly active in practicing self defense and martial arts for over 20 years. I have the privilege of training with them for many years in Tang Soo Do and was very happy to see they opened Tiger Martial Arts.(I'll send my daughter to them in a couple of years when she's old enough)

Tiger Martial Arts teaches two styles of martial art. Tang Soo Do is a punching and kicking style similar to Tae Kwon Do. Hapkido is a dynamic up close and personal art which teaches much about grappling and joint locks. The combination of the two will well round your self defense skills and it's a lot of fun to learn!

In addition to martial arts they also offer yoga classes. Marty Johnson is a certified yoga instructor. Feel free to call them at 225-673-6391 for more information!





Contact and/or Location Info:

37438 La Highway 621
Baton Rouge, LA 70769
225-673-6391
See Location On A Map


Website Available: Tiger Martial Arts
Best of Baton Rouge Category: Service Businesses


Originally posted 04/30/2012 by Wayne Odom





View Larger Map
See Detailed Google Map