Latte e Miele
Honey and Milk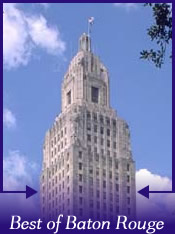 I can definitely say that after visiting Latte e Miele I'll probably never go to Baskin Robins again. Baton Rouge has really had some great new things come in to town in the last few years and Latte e Miele is definitely one of them. Their name means "Milk and Honey" in Italian because those are the primary ingredients in the fine handmade ice creams that they offer Baton Rouge. Located Just off Highland Road and I-10 they've been a huge it. The owners have their roots in Italy and all of their creations are authentic Italian. Gelato is their flagship offering which is Italy's version of ice cream. Rich, smooth and creamy it was like nothing I'd ever had before. I had their signature "Milk and Honey" flavor, a Tiramisu flavor and another chocolate swirl that had a name I couldn't pronounce.
When I was there everyone was ordering the gelatos but there were also coffee drinks available and a sign advertising their special cakes which must be outstanding.
On our last visit I had a gelato creation that was outstanding. 2 scoops of gelato with a shot of espresso and whipped cream. It was outstanding if you're a coffee lover and a must try. Started with an "A". It's hard for me to remember the names of all their creations as they're Italian.
Contact and/or Location Info:
17650 Highland Road
Baton Rouge, LA 70810
(225) 751-4555
See Location On A Map
Website Available:
Latte e Miele
Best of Baton Rouge Category:
Coffee and Breakfast
Originally posted 04/17/2010 by Wayne Odom

View Larger Map
See Detailed Google Map