Over 100 Smoothies on Menu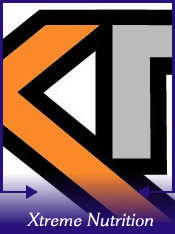 In mid 2010 Xtreme nutrition opened a location in South East Baton Rouge on Jones Creek which is in my neck of the woods. Their other location is in the LSU area and I'm not really sure which was opened first. However the Jones Creek location is very inviting from the road so I finally stopped in the other day. It's a very open location with a long bar and a big wall of suppliments. The menu is a huge thing on the wall with over 100 choices. Not really in the mood for reading I asked the clerk for the most popular one. He gave me an apple peanut butter smoothie that was very tasty and while he was making it he was very conversational in explaining the health reasons behind the particular smoothie he was making. Very professional and interested in what he was doing unlike a smoothie king or smoothie bar at a gym where the clerk is a 17 year old kid with no interest in what they're doing.

This is a good new local business and I hope they do well. Altneratives push quality and they seem very interested in winning customers with quality. Give them a shot.





Contact and/or Location Info:

6010 JONES CREEK
Baton Rouge, LA 70817
(225)218-6054
See Location On A Map


Website Available: Xtreme Nutrition Smoothies
Best of Baton Rouge Category: Smoothie Bars


Originally posted 12/10/2010 by Wayne Odom





View Larger Map
See Detailed Google Map