Drinks And Dancing Downtown
The Wine Loft + Boudreaux & Thibodeaux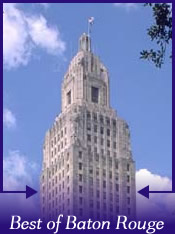 I recently spent a Saturday evening and night in downtown Baton Rouge. We started off hanging out at The Wine Loft around 8pm. It was sparsely crowded with a good crowd of folks hanging out and enjoying their great bar service. Cool layout with great seating in a comfortable atmosphere.
Upon leaving we weren't ready to go home. When we got to the corner of Laurel and 3rd street we saw a great crowd around Boudreaux and Thibodeaux. They've a great nightlife with bands and a dance floor. We headed over and walked in. A great crowd of folks enjoying the night and dancing. One of my favorite things about this place is there is no smoking so people walk in and out of the club to the street. Sort of gives you the dancing experience while being able to walk out and enjoy 3rd street.
We had a great Friday night. Definitely will do it again.