Fox and Hound And Sullivan's Ringside Baton Rouge
A great pair of bars right next to each other.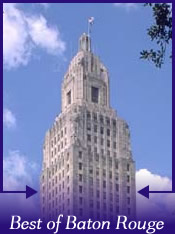 I recently took a drive over to College drive to go drop in on the shopping center at Corperate Blvd where these two great bar & restaurant businesses are located. For me this is a really great pair of businesses that compliment each other very well and make for a good evening or night just about anytime in Baton Rouge.
I started off the evening stopping by
Sullivan Rngside
. A really great bar that's popular with local businessmen and anyone who enjoys fine food and music. Anyone who loves a wide variety of fine whiskey, martinis, Cognac, etc will really appreciate their variety. They also live by the age old hiring policy of hire the most beautiful women to bartend you can find and people will come. At around 7pm or so a couple of musicians came in to play a guitar and the piano. It was cool but I decided to walk next door.
Fox and Hound
is literally next door in the same building. An English styled pub with a huge variety of bottled and tap beers. Lots of televisions, pool tables, mini-bowling, darts and more. Fox and Hound is really laid back and my recommendation if you just want to chill over a pint or six. They have different drink specials nightly.
To me this pair of bars is a really great option in Baton Rouge. Sullivan's ringside often has dance nights with live bands. It's upscale, it's fun and a great place. Fox & Hound is really laid back and casual. People go to F&H to chill. If one of them isn't matching your tastes you can always walk to the other.