Friday Afternoon
Movies, Food and Beer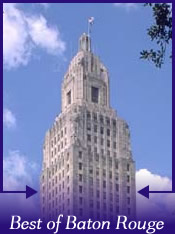 The great thing about my day job is it ends before noon on Fridays. For those of you who get off at 5ish you haven't lived until you work a job where your weekend starts a few hours early. It makes all the difference in the world.
One thing my coworkers and I like to do is go get some lunch and maybe a couple of drinks to start our weekend. This past weekend we headed over to Buffalo Wild Wings. Afer enjoying their wing variety and a couple of beers from their decent tap selection(the best on the corner of Perkins and Bluebonnet) we started talking movies. Fortunately Perkin's Rowe has that awesome new movie theatre right in the center of it. So we crossed the street and checked out Perkin's Rowe.
Perkin's Rowe is great during the day. Lots of happy shoppers walking around enjoying the scene. It's not too hot in Perkin's Rowe due to how the buildings are tall enough and close enough to provide more shade than you'd usually get in Louisiana. It's just so beautiful out there as well. Very different from anything in Baton Rouge.
The movie theatre is great. We didn't pick the greatest movie but man I was impressed with how nice the theatre was. Afterwards we walked over to The Loft for a couple of beers before calling it a day.
The Perkin's Rowe area is a great place to spend an evening.