Saint Patricks Day Parade Is An Awesome Event
Better than any other parade for people who party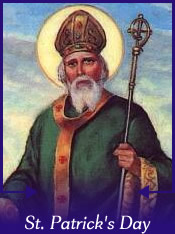 The 2009 St. Patty's day parade was a rainy event but once again it was a great way to start the Spring. Year after year this parade continues to prove one of the best street parties our town has to offer. Plenty of people come out and basically tailgate Perkin's road for a Saturday morning before the parade. As much green as you'll ever see in this city!
The bars and restaurants of mid-city open their doors early to serve patrons. The Baton Rouge police is out in full effect to keep everyone safe. Everything is very well run after over two decades of practice.
The parade is really a rocking time. The floats aren't the more exquisite types you see during Mardi Gras but the folks riding on them are completely in wide open party mode which makes the energy really flow. They're put on by local parade groups, businesses such as Turner Industries or Phil Brady's bar and anyone else who wants to get involved.
Don't miss this event in the future.
Here is our page on St. Patty's Day
which also has the event's date for the next several years.