Zapp's Beerfest Was Incredible
Starting spring with a blast.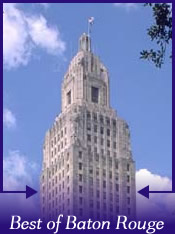 Spring has come in to full swing here in Baton Rouge. This week we got hit with one last big blow from mother nature but it's really starting to look like the heat is on it's way. The LSU rural life museum and Zapp's got together for the 5th annual Beerfest. A rather new event in Baton Rouge that swelled to over 3000 visitors in 2008 and gave it a feel of being more like "linefest". For 2009 Beerfest had a visitor cap of 1500 and I knew they'd hit that cap. I wondered how it would fair.
Beerfest was excellent
It seems like they really did their math because the event capacity to volunteers ratio seemed about spot on. It was a truly enjoyable event where everyone there was having a great time.
The Beer Was Wonderful
Homebrewers, craft brewers, big name breweries and local restaurants all came out to show their taps. Around 15 or so groups in cluding the Red Stick Brewmasters, Red Stick Brewing, Zea's, Miller, Budweiser, Abita, Heiner Brau and a few others I can't place. A wide variety of stouts, porters, pale ales, cask ale, various lager styles and more. It was a beerlover's paradise.