Best Of Baton Rouge On Twitter
Getting on with the wave.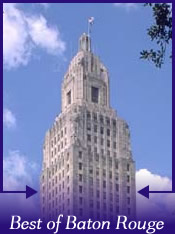 Everyone talks about Twitter now days. I can't watch the news, a movie, Spike TV, UFC or anything without hearing about Twitter. Well here at Best Of Baton Rouge we're all about what people want to see so we built a Twitter page.
Best Of Baton Rouge Twitter
will have updates on where we're going, what specials look cool, events we're going and of course the occasional alcohol inspired blurp about whatever.
So come follow us on Twitter. I promise it won't be boring.
Oh and while I'm writing....Geaux Tigers against Texas this week!