Dealing With Hurricanes
Baton Rouge Is Waiting On Gustav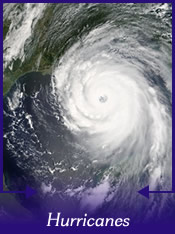 Hurricanes are a somewhat regular pain for the people of Baton Rouge and South Louisiana. Since Katrina we've learned a lot about the modern approach to hurricane situations and today I got to experience much of what that's about. Folks preparing for one of the most common disasters in the United States.
So as a Baton Rouge resident what do you do when dealing with hurricanes? There's lots going in to preparation but what do you absolutely need to do before a major storm. You don't have to have a generator, 400 lbs of ice and basically enough to survive WW3 but you've got to prepare.   
Battery powered radio - You need to know what's going on to do the best for your family.
Dry food - Ramon noodles, beanie weenies, soups, etc.
Water - enough said
Flood proof home - If you're a home owner make sure you sandbag. Sandbags & sand are readily available at most fire departments. There are usually nice folks who will help you fill if you are by yourself.
Flashlights, D Batteries and Candles - at bare mimimum you need to see.
Phone that doesn't need electricity - Many folks forget that our modern phones need electricity. Get an old standby.
Double Insulated Ice Chests and Ice - One of the best things available are these ice chests that are twice as thick as other ice chests. They'll keep ice 5-7 days. You need to keep ice.
Tarps - You always need tarps to cover/shield things such as your damaged roof.
This simple list will keep most folks sustained until facilities can be re-established after a storm. Katrina had lights out in Baton Rouge for a little less than a week at worst. If you have children or elderly then this list might not suffice. Either get generators for your special needs or go to our many churches/schools who setup shelters for special needs.
Commrodary Under Special Circumstances
The real inspiration for this post was in the people I met during my preparation for hurricane Gustav. It really made me feel so good about the people in my state. This morning started with my wife and I having to sandbag our doors due to poor drainage. She's recently hurt and unable to really help filling bags. Two gentlemen and their 3 children helped us fill our bags and load them. Later that day I went to get ice and while waiting in line all the people helped one another and made the best of the situation. One lady walked to the nearby store to get drinks for us all to enjoy while we waited in line for nearly two hours.
This is a small summary of what really went in to today. People come together in Baton Rouge and help one another. No violence, no bull, just community. People aren't black, white, Baptist, Christian, Demorcrat or Republican.(you get the point) We're all just people. I believe we're always just people and occurences like Gustav force us to interrupt our lives and crash in to one another long enough to realize that. Despite all I've gone through today preparing for a disaster I feel very happy about the people of my state.