More Images Coming Soon To Best Of Baton Rouge
Website changes that will really add to this site.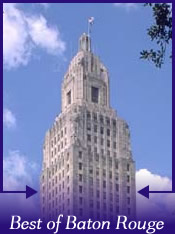 One thing this website has really been missing is healthy picture integration. Uploading and managing pictures just wasn't in mind when I built this application. I thought we'd just add them as we went for whenever it was appropriate much like most folks do today.
However I forget that I'm not most folks. If the entire process isn't automated from the time the photo gallery hits my documents until it's uploaded and posted on the site. Fortunately where I'm lazy in small tedious tasks I make up in willingness to automate end to end processes. So after several months of part time programming Best Of Baton Rouge will soon feature images to post associations allowing me to add a whole different dimension to this website rapidly.
I've been pretty suprised with how many comments I've heard about pictures. People love the site, the personal information, the specials, the events but they notice I don't have a ton of pictures. Great to hear feedback so if there's anything else please let me know.
Stay tuned!