Survived Hurricane Gustav
The worst hurricane in modern history for Baton Rouge.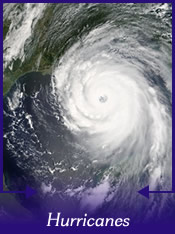 Today my power is back on after nearly a week and I'm sitting here working on Best of Baton Rouge. Most of my fellow Louisianians still sit without power as we continue to pull ourselves back up from the brutal blow dealt by Gustav. I'm very proud of my community and how we all held together and weathered this storm.
Governor Jindal, Mayor-President Holden, The Parish Presidents, Police, Firemen, National Guard and Fema have thus far impressed me so much. Daily updates where they're making hard decisions quickly. Things are getting done and they've reacted so quickly to the situations they've been challenged with. I'm really so happy with them.
The utility companies and their contractors have mobilized at an astonishing pace. Given the extent of the damage I personally saw I'm amazed to have my lights on in less than a week.
I really must say thank you to
NewsRadion 1150 WJBO
who proved one again that they're abolutely one of the most important assets in our city. Without them I would've been lost in the dark and I know thousands feel the same. I'm really so thankful for this organization and the compassion of their hosts who stayed with us all this time.
Most importantly thank you to the people of Baton Rouge and the people of all the hardest hit parishes. We've all conducted ourselves with such pride, honor and cooperation. We've done so well that the national media all but forgot about us in less than a couple of days despite all the destruction.
Baton Rouge is getting back on it's feet. A little wind can't keep us down.