Friday Restaurant Crawl
Well sort of....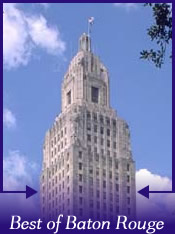 I say we had a crawl because our original intention was to go hit The Bulldog which opens up at noon. That place is absolutely beautiful to hang out in while the Sun is still up and their patio one of the best in town. Unfortunately we get there and they're opening late due to maintenance. Bummer but at least they're taking care of business to keep delivering those perfect pints.
What's that I heard they're opening a wine shop down in the old Southdowns? I apparently heard wrong because we notice there's some pretty nice new signs outside the windows indicating there's a Enoteca Marcello
cafe
now! Walking in I can't ever believe this place was the Southdowns bar/night club. A beautiful arrangement of wine ranks directly in front of me, a nice long bar to my right with some tables and high tops. The decorator should've gotten a bonus becuase the deco was really nice. I especially love the faux wine barrels lining the back wall. To the left there is a cozy private dining room. The greeter asked if we had a reservation which we didn't so we hit the bar. The menu is a small but adequate Italian selection. Pastas, salads, lasagna, etc. We had a drink and took note to come back appropriately next time.
Next stop...Chimes by LSU. After all we were really on a beer hunting mission for the day and it doesn't get any more Baton Rouge than the original Chimes. It was another great day over on Chimes street and as usual parking was hard to find but we got in. If you haven't had a seat down at their bar and enjoyed drinks it's a must. Especially if you're drinking in the middle of the day being by LSU you have company! For $8 they brought us a fresh salad and one of the best lunch special portions of crab & shrimp etouffee I ever had. Great draft beer selection including what I think was all of the Louisiana brew selections. Abita,