Mason's Grill Has Top 50 US Burger
The Cajun Shrimp Burger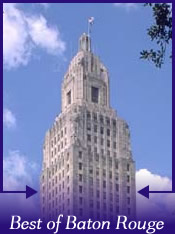 Mason's Grill got some pretty cool bragging rights from the Food Network getting the nod has having one of the Top 50 hamburgers in the United States.
Read the article here
. Their cajun shrimp burger got the honors and it's a truly unique creation. A sourdough bun from a Houston bakery. The patty is stuffed with jalapenos before being sauteed and blanketed with more jalapenos, gulf shrimp and a half cup of jack cheese. Spicy!
As a Mason's regular I can't argue with them. This burger is truly unique in it's flavor. Their regular burgers are top notch in Baton Rouge as well.