On The Half Shell For Great Oysters and Shrimp
Really good seafood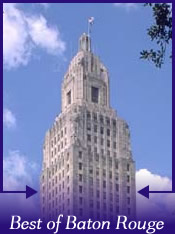 I got wind that this locally owned and operated seafood restaurant was running a half off raw oysters and boiled shrimp special so some friends and I went down to check it out. Chris LeBlanc was playing acoustic music so I knew it was a no lose situation. I was really happy with both the food and the live music.
The boiled shrimp at On The Half Shell are some of the best I've had in Baton Rouge. Very spicy and tasty. The charbroiled oysters were excellent but I didn't expect anything less since I've been to their sister resaurant in Prairieville.
The atmosphere is really comfortable and the restaurant is really nice. It's very new and was built in the last few years. They also have a nice outside patio.
You won't go wrong to get your seafood fix from
On The Half Shell
.