WOW Wingery In Gonzales
A great restaurant right outside Baton Rouge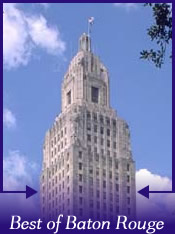 I found myself wondering "why don't we have a WOW in Baton Rouge?" when I ran down to Gonzales the other day. Part of the development going on right off Interstate 10 on Highway 30 is this great restaurant addition. It's part of a chain with locations all over the United States and with several in Louisiana. It's great and I'd really like to see one here even though the 10 minute drive to Gonzales doesn't bother me.
It's a sort of family atmosphere with a sports bar feel. Lots of televisions all showing sports channels. The food was a great array of wing flavors, quesadillas, salads, burgers, sides and more. The staff was great and they had a really comfortable bar. It'd be a great place to watch the game if you find yourself that way.
WOW please come to Baton Rouge.