Try Homebrewed Beer at Tin Roof for a Cause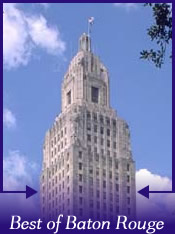 Brasseurs a la Maison and Tin Roof Brewing are partnering with the Greater Baton Rouge Food Bank to host "Iron Brewer," an "Iron Chef" inspired homebrew invent. Members of Baton Rouge's Brasseurs a la Maison homebrew club have split into twelve teams, and each have brewed a beer with their own Louisiana grown or produced ingredient. Ingredients were randomly assigned and include cane sugar, cayenne, chicory, red beans, pecans, Jazz Man rice, and more. Have you ever had red bean beer? Each ingredient has to be prominently featured in each beer, and they will all be unveiled Friday, February 22nd 2013.

A guest panel of judges will be present to evaluate each beer, and you, the Baton Rouge beer-drinker, will get a vote on which team deserves to be crowned Iron Brewer of 2013. Everyone who brings a non-perishable food item will be given a ballot to vote on their favorite beer of the show.

Judging begins at 8:30pm, scores and winners will be announced at 9pm.

Help the needy, have a homebrew…what better way to spend a Friday night?





Contact and/or Location Info:

1624 Wyoming Street
Baton Rouge, LA 70802
See Location On A Map


Website Available: Iron Brewer Festival 2013
Best of Baton Rouge Category: Festivals and Events


Originally posted 02/07/2013 by Wayne Odom





View Larger Map
See Detailed Google Map