Halloween with LSU Student Athletes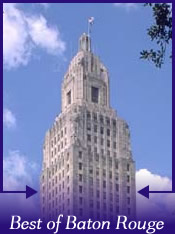 athletes. It's safe fun put on at the LSU Fieldhouse.Annual Halloween trick or treat event allowing kids to have safe fun with the LSU student athletes. Kids as young as 2 run from table to table collecting treats and enjoy a controlled alternative to traditional trick or treating.

I couldn't find any direct information on this event. It seems like 2theadvocate.com writes an article after it's over every year. I would call the LSU athletic department for more information.





Contact and/or Location Info:

Baton Rouge, LA

Website Available: LSU Athletics BOOzar
Best of Baton Rouge Category: Festivals and Events


Originally posted 10/26/2010 by Wayne Odom