Celebrate the Culture of Louisiana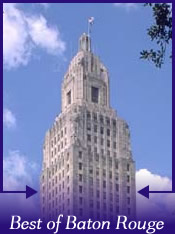 This is an absoultely huge yearly event that just about everyone with any appreciate of music celebrates. Jazzfest presents a huge array of internationally renowned artistic talents and really just a showcase of who's who in American Jazz, Blues, Rock, Funk, Gospel and everything else talent. Literally hundred of acts play music for a week straight all day long. Ticket prices are from $45-$60 and anyone will tell you it's well worth it.

For me it's worth it to point out there's tons of food available. Really with all the different businesses that cater you're going to get a better look at Louisiana cuisine at the Jazzfest food squares than at most food festivals of Louisiana. The size of the festival just attracts so many vendors it's really special.

Late April and early May is about when you'll see Jazzfest come up. A right time of the year before it gets Louisiana hot in June. Bring a raincoat though because it truly is April showers 80% of the time in Louisiana.

Go read their website as they really keep it updated well. There's just too much information to tell you about it all here.





Contact and/or Location Info:

1751 Gentilly Boulevard
Baton Rouge, LA 70119
(504) 410-4100
See Location On A Map


Website Available: New Orleans Jazz and Heritage Festival
Best of Baton Rouge Category: Festivals and Events


Originally posted 04/08/2010 by Wayne Odom





View Larger Map
See Detailed Google Map