Great parade and celebration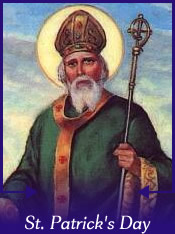 Baton Rouge's St Patrick's Day parade and celebration is a really big event. So many people show up for this event it feels bigger than any of the Mardi Gras parades we have in town. It's big, it's fun and it's crazy but it's safe for the whole family so check it out. You may want to get out there early if you like picking out spots because many people stake out their places for the parade.

For me the best place to go hang out is around the Perkin's road overpass. In that area are all the best bars and restaurants of the area. They put on their best for St Patty's day including live bands and good food. Thousands of people hang out in this area so it feels like one big tailgate party. On the map below you can see the area I'm talking about. It's where the shamrock parade route crosses the red lines that represent Interstate 10.

2007 Saint Patrick's Day

We went out this year for the 2007 celebration and it was an absolute blast. The parade gets bigger and bigger each year. It seems like more people come out every year as well.

We parked down at the old Wal-Mart building on the corner of Perkin's and Acadian. It was an easy walk down to the party area.

The 27th annual Wearin' of the Green parade rolls down Hundred Oaks Boulevard, Saturday morning at 10.

Parade Route: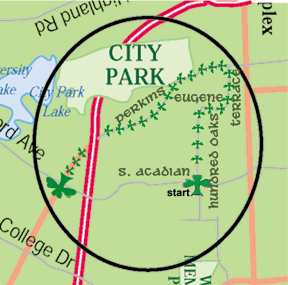 Picture of The Fun - Here is a picture of us out at the parade in 2007.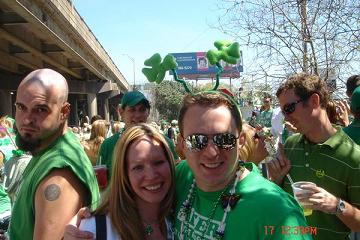 Contact and/or Location Info:

Perkins Road
Baton Rouge, LA 70808
See Location On A Map


Website Available: St Patrick's Day
Best of Baton Rouge Category: Festivals and Events


Originally posted 02/24/2007 by Wayne Odom





View Larger Map
See Detailed Google Map