Baton Rouge Beach & LSU University Lakes
The best public park in Baton Rouge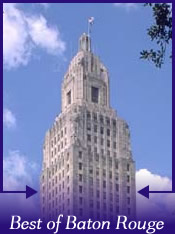 The Baton Rouge beach is a BREC park situated next to the LSU University Lakes. It's in my opinion one of the best parks for people to go out and have a good time outdoors. Why?...
Next To LSU University Lake
The Lake(s) by LSU are beautiful. The area is well taken care of, the grass is always cut and there are always people out there. Ducks and geese live there as well as many other critters.
Lots of space
Unlike most public parks that are in a somewhat confined area this park is situated around a lake. The whole area around the lake isn't considered the park of course but it ends up working out that way for people who patronize the area. There is a ton of space to walk, go jogging, play or just relax next to the lake in peace.

Lots of people and security

There isn't a formal security detail but the police do regularly patrol the area because so many people go there to relax and exercise. The presence of many other park goers make you more secure in your surroundings as well.


Contact and/or Location Info:
901 Stanford Avenue
Baton Rouge, LA 70808
(225) 272-9200
See Location On A Map
Website Available:
The Baton Rouge Beach
Best of Baton Rouge Category:
Family Fun
Originally posted 03/11/2007 by Wayne Odom

View Larger Map
See Detailed Google Map