Cooking school just for kids!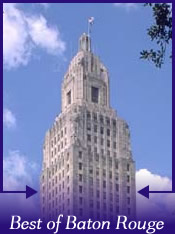 All I can tell you for sure is from the window it looks like a lot of fun. This establishment which is in a shopping center offers cooking courses, birthday parties and summer camps specifically targeting kids. A wide variety of programs targeting kids ages 3-17.

The summer camp programs on the website were listed at $225 per week where the children go in all morning to learn to cook. Birthday parties ranged from $20-40 per child on the course. All in all very neat and a good alternative for kids fun in Baton Rouge. If anyone knows much about it I'd love to hear your experiences.





Contact and/or Location Info:

7970 Jefferson Hwy, Ste. E
Baton Rouge, LA 70809
(225)928-2022
See Location On A Map

Best of Baton Rouge Category: Family Fun


Originally posted 04/08/2010 by Wayne Odom





View Larger Map
See Detailed Google Map