Best Classic Rock Station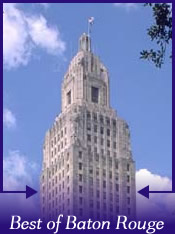 The mighty Eagle 98.1 has been playing the best in classic rock for as long as I can remember. They also carry the ultra popular Walton and Johnson radio program in the mornings. When LSU mens basketball, baseball or football events take place Eagle 98.1 is the channel to hear the radio broadcast.

If you're looking for information on classic rock events taking place in Baton Rouge it's likely that Eagle 98.1 is involved.





Contact and/or Location Info:

929 Government St
Baton Rouge, LA 70802
(225) 388-9898
See Location On A Map


Website Available: Eagle 98.1 Classic Rock Radio Station
Best of Baton Rouge Category: Live Entertainment


Originally posted 05/15/2008 by Wayne Odom





View Larger Map
See Detailed Google Map