Southern Rock and Blues at it's Best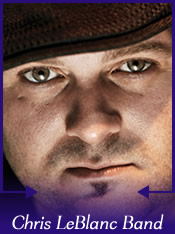 The band describes themselves as a collision of southern rock and old school blues, add a little motown and sprinkle some party jams on top. I find this to be a great description of this local group. If you appreciate great music that you can kick back and enjoy then this is a great choice. I love the smooth blues sound that echoes through their music.

Check out the Best of Baton Rouge calendar for when Chris LeBlanc is playing if you're looking for a great evening of the best live music Baton Rouge has to offer.





Contact and/or Location Info:

P.O. Box 66923
Baton Rouge, LA 70896

Website Available: Chris LeBlanc Band
Best of Baton Rouge Category: Local Bands


Originally posted 09/09/2007 by Wayne Odom