Great live 80's & Rock Band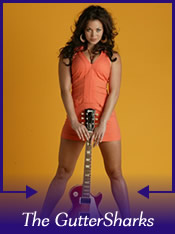 These guys(and one beautiful girl) are one of the great cover groups here in Baton Rouge. They play what you love to hear from the 80's, popular rock and whatever comes to mind. Always playing gigs here in Baton Rouge so look for them anytime you need to hear some really entertaining live music.

Yes that's their stunning singer in the photo. Need any other reason to go see them?





Contact and/or Location Info:

Baton Rouge, LA
Best of Baton Rouge Category: Local Bands


Originally posted 12/22/2007 by Wayne Odom