Kicking it Acoustic Style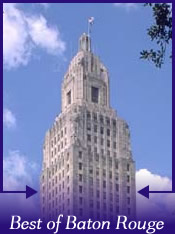 My wife went out to Happy's on Coursey one night and saw these guys. She thought they were great and said I need to add them to the website since they're some of the best acoustic she's seen in a while.

From Their Website:

Toby Tomplay and Jeff Hood have been playing music together for nearly a decade, and continue to wow crowds throughout the south. Currently doing acoustic shows, they're taking a break from all the touring they've done the past year with their former band, Chasing Scarlett, but Tomplay plans todo more full band shows in the near future, as they're currently putting together a new line-up.





Contact and/or Location Info:

Baton Rouge, LA

Website Available: Tom Play Music
Best of Baton Rouge Category: Local Bands


Originally posted 09/03/2012 by Wayne Odom