Learn about the wonderful world of wine.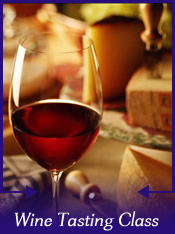 From first hand experience I can tell you that this wine class is an incredibly fun event in Baton Rouge. When I took the class it was taught in the basement of the Chimes right outside of LSU. It's a wonderful event that I never missed. Whether you take it alone, with a spouse or with a group of friends it's excellent. Remember you must be 21.

There are a number of classes available. One is the first class which is "The Taste of Wine". There is also another class for connoseuirs called "Mediterranean wines".

Please be sure to check the calendar on their site for registration because when you miss it you're out until the next change.





Contact and/or Location Info:

Baton Rouge, LA 70803

Website Available: LSU Leisure Classes Wine Tasting
Best of Baton Rouge Category: Live Entertainment


Originally posted 12/03/2007 by Wayne Odom