Making Healthy Living a Tradition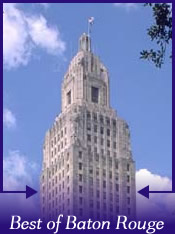 I heard about this race prior to this post but have to confess I have been behind and didn't get a chance to list it or participate. However a lot of my friends posted about it on Facebook and it appears to have been a huge success for it's first year in 2012. The Louisiana Marathon, a multi-race format: Marathon, The Half, The Relays, Cypress 5k Challenge and RocketKidz Marathon.

The runner-friendly course includes the lakes, the university, the revitalized downtown area and historic neighborhoods in the heart of the state's capital.

The first year appeared to be a huge success with lots of fun going on around the race, television crews and an all out January blast. I'll definitely try to do it next year.

Check out their website link below for more information. Check out their facebook for the latest updates.





Contact and/or Location Info:

Baton Rouge, LA 70802

Website Available: The Louisiana Marathon
Best of Baton Rouge Category: Marathons and Runs


Originally posted 01/16/2012 by Wayne Odom