Arts Council of Livingston Parish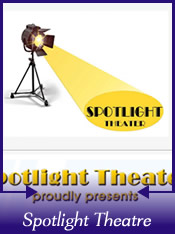 started by a group of volunteers who realized that communities with strong arts and cultural values have strong economic and educational advantages. Since its inception, the ACLP has been a catalyst for artistic development in the Livingston parish area. They provide a rich, multi-faceted heritage for present and future generations.

Every year they put on several plays and a "Fall Festival" in the Denham Springs area. Check their calendar for exact dates or mine if it appears to date!





Contact and/or Location Info:

133 N. Hummell Street
Baton Rouge, LA 70726
(225)664-1168
See Location On A Map


Website Available: Spotlight Theatre
Best of Baton Rouge Category: Performing Arts


Originally posted 09/17/2011 by Wayne Odom





View Larger Map
See Detailed Google Map