Rick N Robins Night Club
Dancing with live music.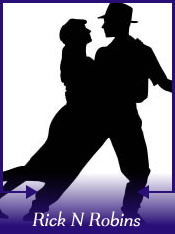 This is a really popular spot with people who really like to dance. The live music is Louisiana and swamp pop in style. The dancing is jitterbug, swing and party. Lots of great bands play live here and they do offer dance lessons early in the evening. They draw a good crowd.
Contact and/or Location Info:
10920 Mead Rd
Baton Rouge, LA 70816
(225)295-3200
See Location On A Map
Best of Baton Rouge Category:
Dance Clubs
Originally posted 01/27/2008 by Wayne Odom

View Larger Map
See Detailed Google Map