Southdowns Lounge
Lounge and dance club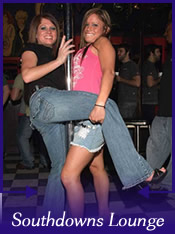 I would describe Southdowns as the neighborhood dance club. Lots of locals love to go hit this place on the weekend. It's a very popular place with ladies and people in their mid 20's/ early 30's.
Southdown's Has Moved
Many folks think Southdown's closed but in fact they changed locations. I've yet to go to the new location which is now right outside Baton Rouge in St. Gabriel. It's a really easy access location from LSU. Check the map below.
They say they have some of the strongest drinks in town.
Contact and/or Location Info:
3605 Hwy 30
Baton Rouge, LA 70776
(225) 642-2600
See Location On A Map
Website Available:
Southdowns Lounge
Best of Baton Rouge Category:
Dance Clubs
Originally posted 02/18/2008 by Wayne Odom

View Larger Map
See Detailed Google Map