Connecting Bands With People Who Need Them.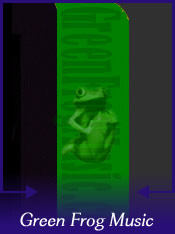 Are you looking to hire a band for your wedding, party or event? Are you a band looking to book more shows? Green Frog Music can help you. They're well known, respected and right here in the city of Baton Rouge. Over 10 years of experience with some of the most popular names in Baton Rouge as well as world famous names.

Green Frog Music posts the times they book for all their great bands. I list them on my site.





Contact and/or Location Info:

14241 Coursey Blvd.- Ste. A-12 # 375
Baton Rouge, LA 70817
(225)806-3764

Website Available: Green Frog Music
Best of Baton Rouge Category: Live Music


Originally posted 07/18/2008 by Wayne Odom