News radio you can depend on.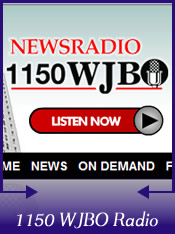 This radio station is the place to tune in for news & information in Baton Rouge. Most people will tell you they listen to JBO for local news. I listen daily when driving to and from work as well as through their online broadcast while at work. Talk radio at it's best.

Special Events & Hurricanes

JBO has continuous coverage for special events such as hurricanes. During Gustav I listened to JBO 16 hours out of the day.





Contact and/or Location Info:

5555 Hilton Ave
Baton Rouge, LA 70809
(225) 499-WJBO

Website Available: News Radio WJBO 1150
Best of Baton Rouge Category: Organizations


Originally posted 09/13/2008 by Wayne Odom