Fighting Childhood Obesity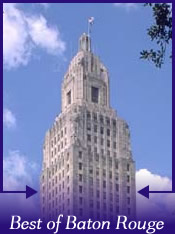 I recently came across some videos of one of the events that Rocket Kidz puts on annually and I look forward to going to the next one I can. I always think it's awesome when people in our community put something together to promote fitness in children.

From their website here is what they're all about:

The Rocketkidz Foundation was founded in November 2006 to battle childhood obesity through multisport events and camp scholarship and grant programs. It funds in place programs (YMCA Strong Kids, Rocketchix, Rocketkidz, BREC fitness programs) to get kids and primary care givers of kids. Multisport events are the primary event focus, though any events that get kids moving are considered. Local athletes race and raise money in everything from local 5k's to Ironman Triathlons and the occasional 34 mile swim. The foundation was started in 2006 to help raise money for programs in the Hurricane Katrina ravaged Mississippi Gulf Coast as well as Southeast Louisiana.





Contact and/or Location Info:

805 North Coventry
Baton Rouge, LA 70808
(225)334-0640
See Location On A Map


Website Available: Rocket Kidz Foundation
Best of Baton Rouge Category: Organizations


Originally posted 06/18/2010 by Wayne Odom





View Larger Map
See Detailed Google Map