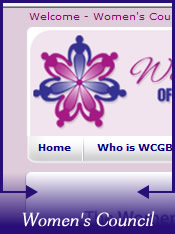 A great resource for women in the Baton Rouge community. Check out their website where they have an events calendar and regular updates on this very active organization. Look for them in September for Women's Week with over 200 individual classes and workshops for over 3000 women who attend.

The Women's Council is a network of organizations and individuals committed to enhancing our community by connecting, promoting, and empowering women.

The purpose of this organization is to strengthen the bond among women in the greater Baton Rouge area by

- Identifying key issues, providing information, pooling resources, encouraging leadership and advocating responsible action addressing the well-being of women in our community

- Providing a forum to discuss platforms important to women including the issues of healthcare, education, family, community, economics, business, government, sports, arts, and humanities.

- Exploring the role of women in shaping our community.







Contact and/or Location Info:

P.O. Box 80138
Baton Rouge, LA 70898
(225) 302-8018
Best of Baton Rouge Category: Organizations


Originally posted 03/09/2011 by Wayne Odom