YelpBR
Save the Puppies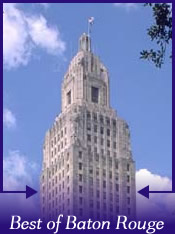 Yelp!BR is a nonprofit animal welfare organization that is committed to ending euthanasia of healthy and treatable companion animals. A lot to swallow isn't it? Basically they're big time animal lovers who seem to have a focus on dogs. They have foster programs to hook up people with pets, volunteers and lots of events. If you're an animal lover looking to get involved or adopt a pet contact these guys.
One of their newly founded annual events is a
Yappy Halloween Run and Adoption Day
which is a one mile run/walk and costume contest. There's live music, food, drinks, raffles and fun for the whole family. Check their website link below for exact details but for 2010 it starts October 30th at 1pm.
Contact and/or Location Info:
3205 Lanier Drive
Baton Rouge, LA 70814
(225)485-9200
Website Available:
YelpBR
Best of Baton Rouge Category:
Organizations
Originally posted 10/04/2010 by Wayne Odom