Serving up unique oriental dishes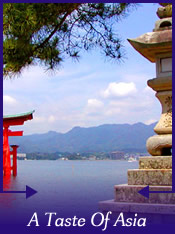 This great spot offers a wide variety of complex and very original dishes inspired by various Asian cultures. Thai, Japanese, Vietnamese, Chinese and others are all represented on their menu. This is a great place to experience some real Asian cooking with flair and deep definition.

The atmosphere is very beautiful and could be considered quite romantic. It's a perfect place for a business meeting, a date or just lunching during the work date.

I had the Treasure Duck while I was there and enjoyed it very much.





Contact and/or Location Info:

3851 S Sherwood Forest Blvd
Baton Rouge, LA 70816
225) 291-2222
See Location On A Map

Best of Baton Rouge Category: Asian Restaurants


Originally posted 07/14/2008 by Wayne Odom





View Larger Map
See Detailed Google Map