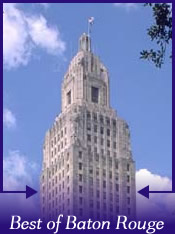 This week I started off in the mood for Thai. I knew I had a number of Thai restaurants in town that needed researching so I looked around for one convenient for those of us in South East Baton Rouge. Duang Tawan I'd seen from the road but wasn't exactly sure what the menu was so I was pleasently suprised finding out it was Thai. Easy to find it's on South Sherwood Forest Blvd right before Coursey on the left if you're coming from Airline Highway.

Walking in was eye opening given all the art. They've got some of the most beautiful Asian artwork you'll find in a restaurant. Beautiful scenes carved in to the wood of every table overlain with glass. A large wall scene of an Asian village made entirely of wood carvings. I know there's a name for this style of art but I can't remember it. Very beautiful. It's just a very beautiful place to be in. It was about half full with hungry people obviously from the local businesses who'd figured out this place was good.

The service was friendly and the food was fast and outstanding in taste. I had a recommended dish called Chicken Chili Paste which was sauteed chicken in chili paste, fresh onions, red peppers, scallions and ginger. It was down home good in it's freshness and flavor. As part of that meal you also had a bowl of lemon grass soup and a spring roll which were just top notch. This meal cost less than $10 which I couldn't believe given the quality. Truly a great restaurant that everyone should give business to. I'll definitely be back often.

Curious enough they're closed Tuesdays. Why Tuesday?





Contact and/or Location Info:

4850 S. Sherwood Forest Blvd
Baton Rouge, LA 70816
(225)293-6787
See Location On A Map

Best of Baton Rouge Category: Asian Restaurants


Originally posted 09/22/2010 by Wayne Odom





View Larger Map
See Detailed Google Map