Authentic Indian Style Cuisine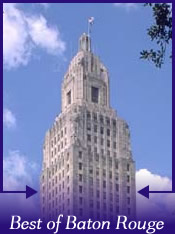 I hadn't had Indian food in over 10 years until I went to India's today. They've been situated on Essen lane for as long as I can remember so I figured they've got to be the best bet since you don't stay in business long without serving a good product.

Walking in I was met by a friendly host who sat me and told me to help myself at the buffet. They don't even bother with the menus unless you ask and I noticed nobody who came in asked. For $9 and a really fresh offering at the buffet I guess why would you bother?

Foodwise they had a wide variety of rice, sauces, noodles, breads(naam?) and other things. Around 25-30 dishes to choose from I guess and I tried most of them. Everything was very tasty and hard for me to describe. It wasn't super hot spiced like I'd heard before but there was definitely spiced with unfamiliar spices to me. I found it interesting that they had an entire selection dedicated to vegetarian persuits. Unusual in Baton Rouge

I found the staff very friendly and attentive. I never wanted for anything during my visit. I also found it relieving that the whole staff was in fact of Indian heritage. Nothing worse to kill an experience than walking in to a restaurant targeting a particular nation/location and the staff being a bunch of LSU college kids.

Great visit. I'm definitely going to go back to try the main menu as well as some of those Indian style beers!





Contact and/or Location Info:

5230 Essen Ln
Baton Rouge, LA 70809
(225) 769-0600
See Location On A Map

Best of Baton Rouge Category: Asian Restaurants


Originally posted 10/18/2010 by Wayne Odom





View Larger Map
See Detailed Google Map