American and Vietnamese Food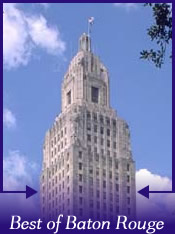 Located on Essen lane they offer Vietnamese and American food. Great place to get a quick bite during lunch. You can grab a quick seat and it's very casual. I stop in for lunch from time to time to grab a quick bowl of Pho or Com Dia. Essentially they're soup and rice dishes that are light, tasty and quick. Great options for the work week when you don't want to get full.

An interesting twist is they call themselves "American and Vietnamese Food". They serve a number of typical dishes like poboys, chicken salads and shrimp platters. So if you want Vietnamese but you've got somone with you that doesn't eat Asian cuisine then bam you have an option. Prices are extremely reasonable. Check them out.





Contact and/or Location Info:

5713 Essen Lane
Baton Rouge, LA 70810
(225) 615-8334
See Location On A Map

Best of Baton Rouge Category: Asian Restaurants


Originally posted 08/10/2010 by Wayne Odom





View Larger Map
See Detailed Google Map